Property Details
15594 NW Ashley Shiver Rd. Altha, FL 32421
Offered at $259,000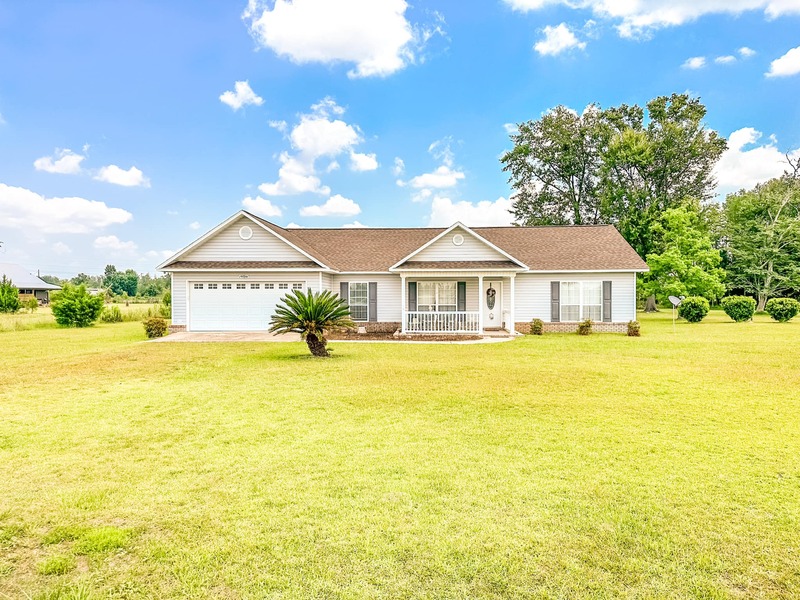 Listing Agent: Danny Ryals
Phone: 8506745478
Status: Active
Type: Single Family Homes

Bedrooms: 3

Bathrooms: 2

Sq. Ft: 1640

Lot Size: 2 Acres

WELL MAINTAINED 3BR/2BA ON 2 ACRES!
This pretty one owner well built and maintained home has curb appeal when you drive up and the home, improvements and land will all appeal to you when you view them. Hatcher Homes constructed this fine home for the seller in 2011.
Do you want big bedrooms, closets and plenty of storage space? Inside or outside you will have room for lots of stuff with this home and land. The heated space is 1640sf and there is 2408sf under roof with 3BR and 2BA. The layout of this home gives you plenty of space in all rooms without wasted space. Check out the measurements of everything and let the photos guide you through this comfortable home.
The 2 car garage has an entry door into the home and there is a detached 24'X20' carport for additional vehicles or boats and equipment. A 12'X10' shed with a 10'X10' leanto is just off the back porch.
Nice sized front and back porches provide good outdoor spots to sit. The front porch has GFCI outlets for those Christmas and other holiday decorations. Back porch is peaceful and has a beautiful view of the trees and land. Rocking chair or hammock will fit!
Beautiful home, lawn, landscaping and a well kept 2 acres in the country halfway between Altha and Blountstown off the major roads …..Sweet!!
Front door closet: 2'11x2'11
Master bedroom: 14'11x15'6
Master bedroom closet 1: 6'4x2'4
Master bedroom closet 2 (walk-in): 7'8x5'2
Master bathroom: 10'x4'11x3'x2'9
Back door closet: 2'3x1'6
Kitchen Pantry 1: 2'7x2'4
Kitchen Pantry 2: 3'3x1'7
Bedroom 2 closet: 8'7x2'11
Bedroom 3 closet: 8'4x2'11
Constructed by Clint Hatcher with Hatcher Homes.
For more information please text or call the listing broker. Danny Ryals: 850-899-6472. Or call our office at 850-674-5478 and speak with Daniel or Lynn Ryals.